Work is a productive goal - oriented activity. TRUST exists for these words and offers a holistic rehabilitative care involving cognitive rehabilitation, vocational rehabilitation and social skills training for inmates aiming at an independent and secure future.
We provide token economy. Performance based incentive to infuse spirit & energy. The stipend ranges from Rs. 600 to 3000/-. along with free medicine & consultation. This has given them dignity & self-respect in the society & they are no more burden to anyone.
AASAI Self-Sustaining project at Rehoboth – Home:
AASAI opened Pudhumai store in 2011 as a self-help model to sell donated used home goods. The Store currently generates a monthly sale Rs 50 to 100 thousand (depending upon the inventory). Besides income the store provides the women pride of business ownership.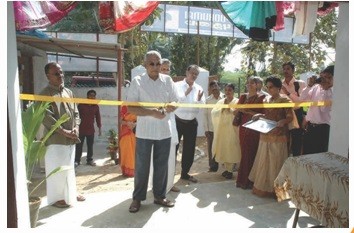 AASAI has also funded resources for these women to make Phenoyl, a disinfectant, and cleaning soap. They sell them to the public. This year we plan to train and engage the women whose cerebral palsy children are cared for at Rehoboth, as tailors earning decent daily wages. More significantly Rehoboth provides Rs. 30,000 worth of Phenoyl now and later the finished tailored products free to VHS, www.vhschennai.org (a hospital in Chennai that provides medical care to poor in Chennai area). VHS in turn provides totally free medical care to Rehoboth residents. We are very proud of this self-help and sharing of resource model. Please support by your generous donations.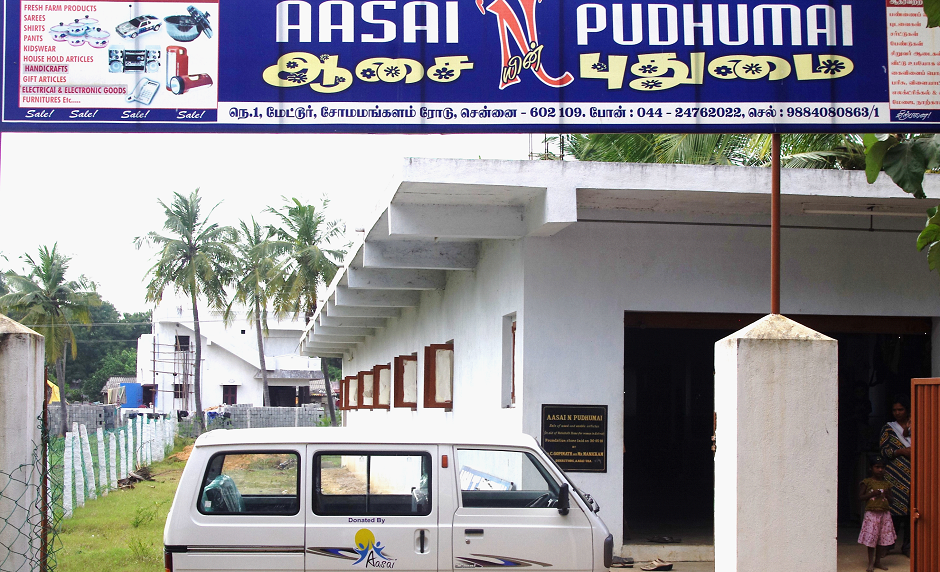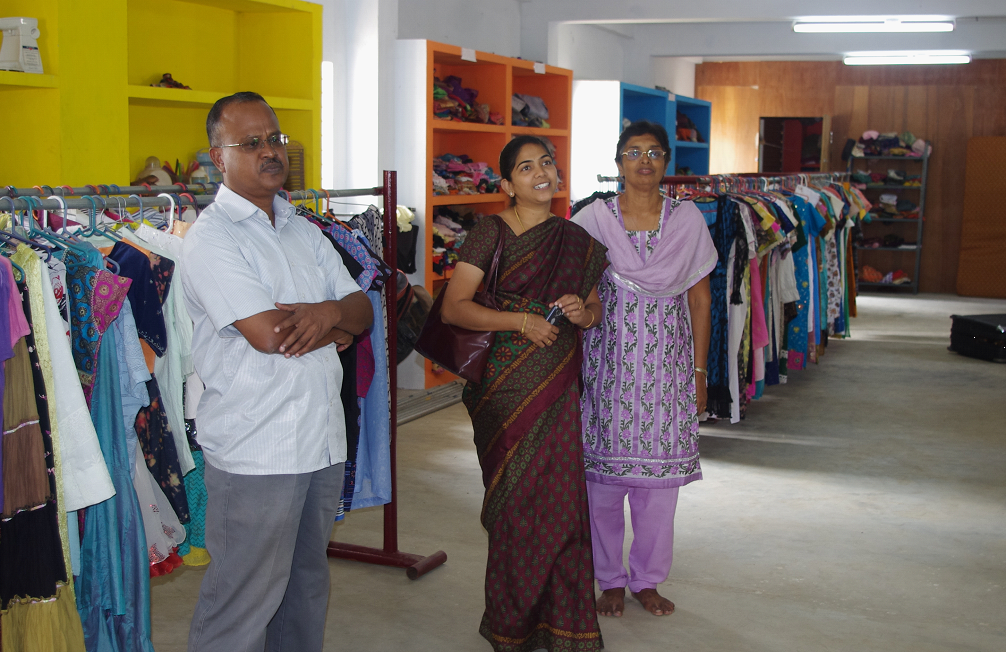 Women Vocational Training at Kalanjiam
AASAI initiated its long awaited vocational training program at kalanjiam on 26.02.2015 to train deserving women to acquire skills to earn independent living. Mr. Ezumali, a veteran tailor in the nearby village who has been associated with Kalanjiyam as a committee member for nearly 5 years will train the women to become tailors. He along with another supervising tailor manages the entire production and training.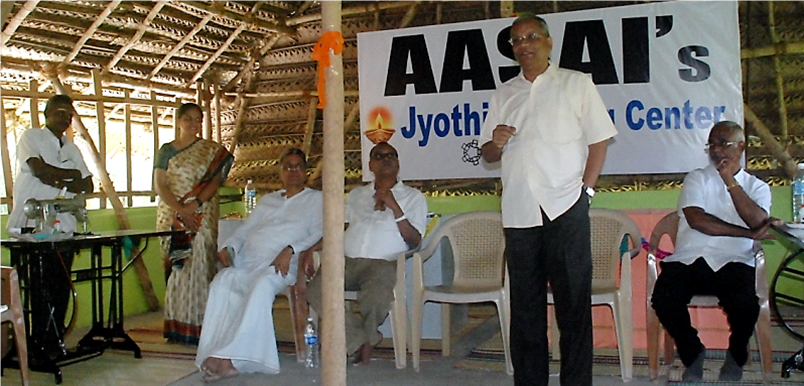 While on training, AASAI provides Rs. 50 per day as stipend. At the end of this year, 24 women, selected on the basis of family need, would have acquired necessary skills to stitch ordinary items such as woman's blouses, skirts etc.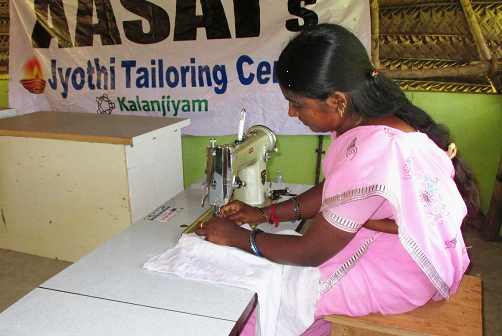 Currently, the women as they get trained stitch bed sheets and pillow covers for Voluntary Health Services (VHS), a hospital in Chennai that provides medical care to the poor. The material is provided free to VHS as AASAI's contribution to VHS. In return, VHS provides free medical care to all deserving poor from Kalanjiam sponsored villages.
Thus our funding to Kalanjiam helps the women to become skilled and earn a livelihood, and at the same time helps VHS in its noble cause and also provides free medical care to Kalanjiam which is not ordinarily available to them. This model of self-help, sharing of skills resources with other AASAI's projects will be cloned at Rehoboth and Shanitivanam both caring for mentally ill.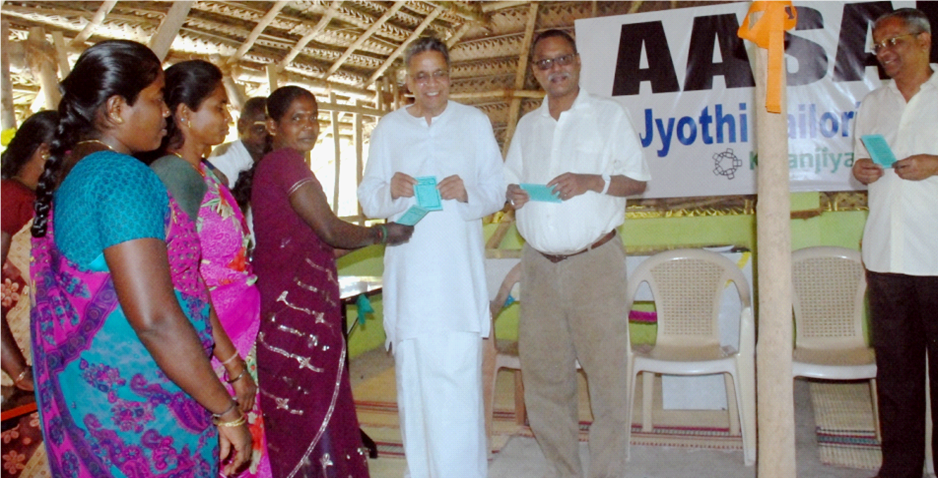 These are good examples of AASAI Approach for Net Working.
Net Working:
AASAI promotes collaboration across NGOs to share skills, and
resources for collective and mutual benefits.